"High-speed Rail Diplomacy" has made China's business card security more brilliant
Categories:

Industry News

Author:

Origin:

Time of issue:

2015-12-18 00:00

Views:
(Summary description)
"High-speed Rail Diplomacy" has made China's business card security more brilliant
(Summary description)
Categories:

Industry News

Author:

Origin:

Time of issue:

2015-12-18 00:00

Views:
In recent years, China's high-speed rail frequently appeared on the world stage. The high-speed rail has become synonymous with the long-term rapid economic growth in China. The rapid development and rapid development of China's high-speed railway industry have given China railway technology unique advantages over the years. The pace of "going global" markedly accelerated. The rapid development of high-speed rail also made Prime Minister Li become a "super salesman" of China's high-speed railways. "High-speed Rail Diplomacy" has gradually become the new name card of China's high-speed rail going to the world, attracting the attention of the international community. Some overseas media think that "high-speed rail diplomacy" can even be compared with "ping-pong diplomacy" and "panda diplomacy", and also shows that China's diplomacy is more pragmatic.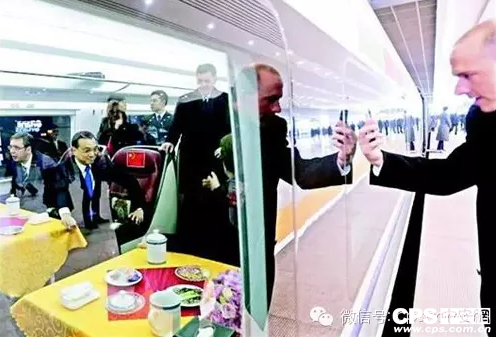 At present, the total length of high-speed railways in China is as long as 17,000 kilometers, accounting for 55% of the total global high-speed railways. This is even higher than any other high-speed rail track in the world. Among them, the high-speed railways up to 300 kilometers per hour have a total area of ??9,600 kilometers, accounting for 60% of the national high-speed railways. The annual number of people transporting them reaches 110 million, accounting for 55% of the global delivery passengers. While China's high-speed trains brought conveniences to people's trips, they also promoted the vigorous development of the local economy. Of course, what we gain most is whether or not our Chinese people, in addition to the economic benefits of real money, will increase our influence in the world and change the international friends' impression of China. This influence will be profound and lasting.
First, in 2015, the new technology and new products in the high-speed railway industry will make continuous breakthroughs
In June 2015, China's research and development of the world's most advanced high-speed rail traction technology - permanent magnet synchronous motor traction system once again let the Chinese high-speed rail industry excited. Permanent magnet synchronous motor traction system to grasp completely independent intellectual property rights, become China's high-speed rail win market a major strategic tool.
In July 2015, 220 Harmony High Speed ??Rail lines from Beijing also reached a cooperation with SENSORO to serve 560 million passengers. Sensoro Halo box open SDK, to facilitate more APP access to high-speed sensor networks, to achieve intelligent transport.
On October 22, 2015, the China-made core, the highest domestic 6500V high-speed rail line, came out and was independently created by China Automotive Yongji Electric Co., Ltd. The birth of this "China core" means that China has the world's highest voltage level IGBT module design and manufacturing technology, and to commercial application level.
Second, high-speed rail operation, safety is essential
There is no concept of "security system" in the field of high-speed railways. Video surveillance and other security-related subsystems are all included in the "four-power" system and information system of the high-speed rail. Including all the car electronic equipment safety and train operation safety system, in addition to the station, along the railway and so on are equipped with security equipment to build a road safety barrier.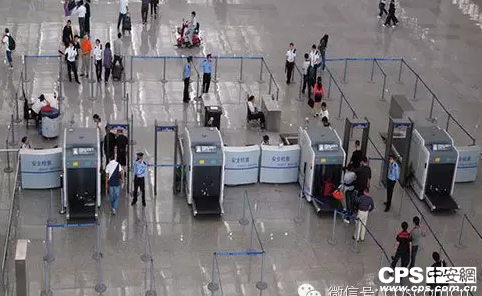 Metal detection to ensure food safety
It is understood that passengers in the car on the diet, for example, high-speed rail food to be detected by metal anti-foreign objects. Relevant person in charge, in order to avoid passengers eating rice in the hair, pebbles and other foreign matter, since the Spring Festival this year, an increase of artificial pick rice this process. Even after careful manual selection, food is still inevitably a "small accident" in some process, leaving some foreign objects. In order to deal with these foreign bodies, KYK has introduced two special processes - metal detection and X-ray irradiation. After the food is packaged and packaged, it will first pass through the metal detector. Once the metal is found, it will alarm immediately. The second level is the X-ray exposure, not only the metal will not hide under the irradiation of X-ray, even small stones such hard objects will be detected. Once the machine is aware of foreign objects, the conveyor belt is like a sudden "temper tantrums" generally dumped, throwing boxes of foreign objects from the assembly line, the workers will be hand-checked again.
Electronic fence built along the safety barrier
In October 2015, the nation's first high-speed rail security "electronic fence" protection system settled in Wuhu, Anhui Province. It is understood that the "electronic fence" a total length of 1.5 km to low pressure alarm, video capture as the main means to prevent pedestrians touch, climb the high-speed rail fence into the high-speed rail lines to ensure traffic safety. The installation of electronic fence high-voltage power grid and warning signs will intrude a great deterrent to the heart, the electronic fence in the event of a hidden accident, someone intruded, timely field alarm to prevent its implementation of criminal acts, when criminals invaded, Will be effectively electronically beaten to stop its wrongdoing.
Third, the conclusion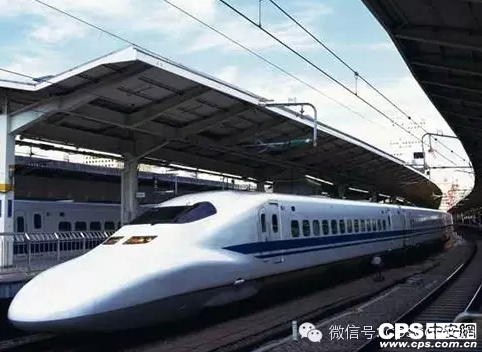 There is no credibility without security, it will not get the social recognition. In the case of high-density departure, high-speed rail in the event of an accident, the consequences would be disastrous. To this end, stepping up HSR management and putting advanced technology into railway management has greatly enhanced the railway safety factor, escorting the safe operation of trains and passengers' safe travel, and ensuring the safe and sound development of HSR. As a business card of China's diplomacy, Security is also adding luster to this business card!
Scan the QR code to read on your phone